Dog Grooming Services in Grand Rapids, MI
Keep your dog looking cute with a healthy coat with Woof & Wander's Dog Grooming Services. We provide comprehensive dog grooming in Grand Rapids, MI, based on the services you want and the size of your dog. If you want compassionate and quality care for your dog, come to Woof & Wander. We can't wait to see you!
We aim to provide straightforward pricing with no hidden fees or surprises. If there are any necessary add-on services, such as de-matting or undercoat fees, we will discuss it with you beforehand or during the grooming process.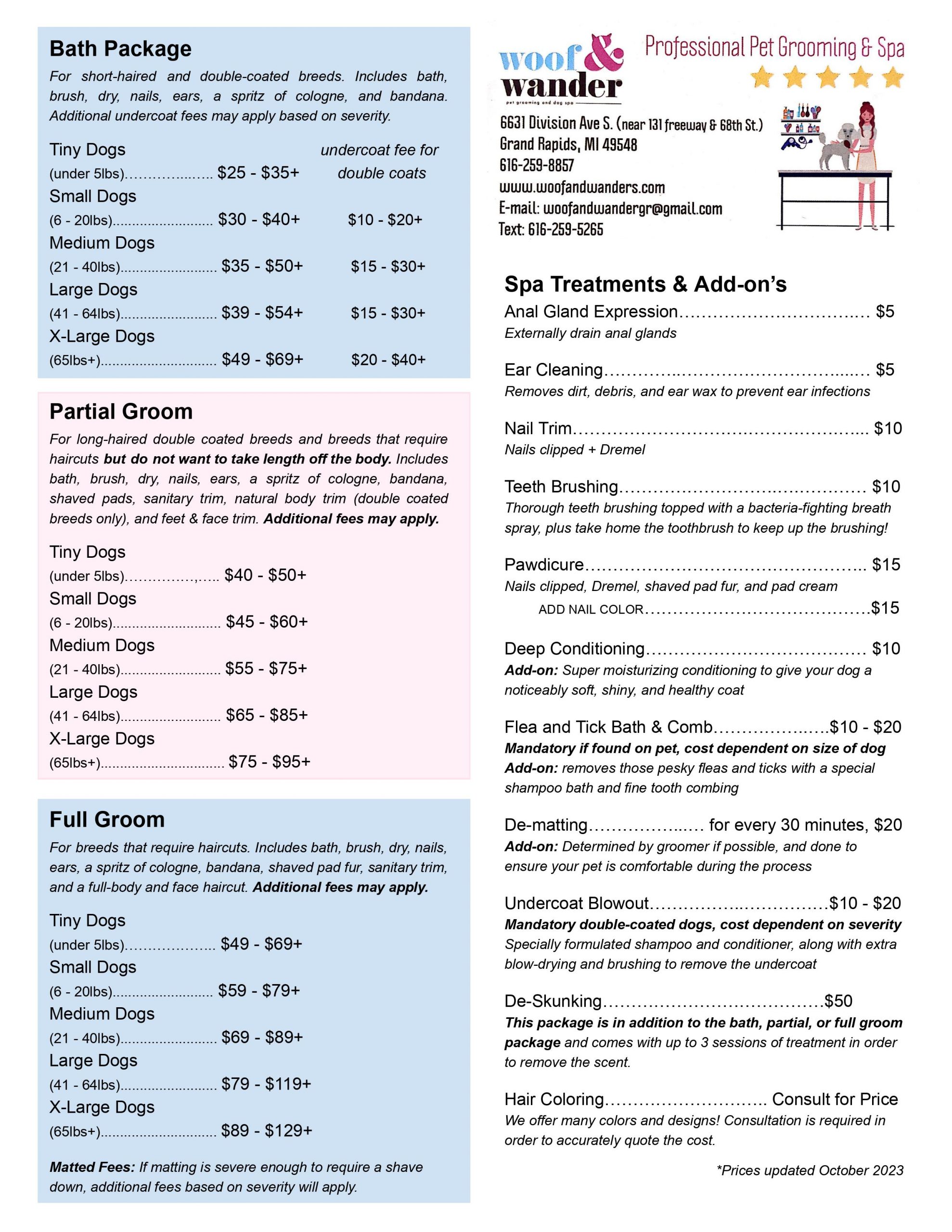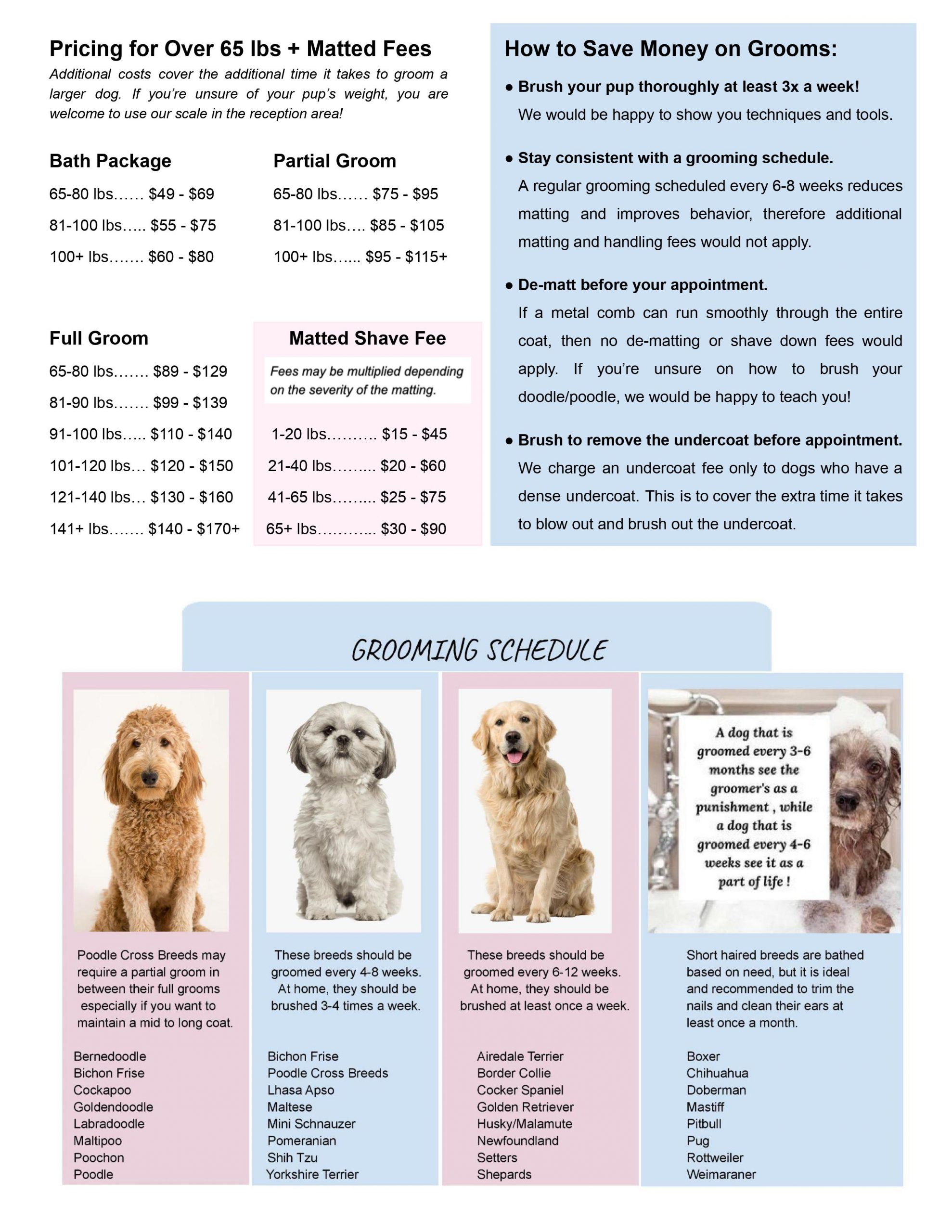 Pet Oil Painting Services.  We offer hand painted oil painting for you and your pet.  Talking about creating a prestige and long lasting memory with your pet!  The process is very simple.
Our professional photoshoot studio will help you create the reference photo to paint at no cost to you. We then upload your chosen photo(s) to our website, www.theoilpaintingportrait.com, for our artists to paint.
Your oil painting artist will update you on the progress and the result of the painting for you to approve.
Once approved, we will ship it directly to your home or you can pick it up at our shop or at our partners' shop.